capturing genuine stories of human connection
Your story is unique—That's why our films focus on the real moments and feelings that make your day yours.
The way your spouse looks at you for the first time, your goofball siblings, your best friends tearing it up on the dance floor- these are the memories you'll cherish for years to come. Relationships and the people that surround you create the legacy of your life. The moments we document & the film we create will tell your story in an authentic way so you can relive those feelings for years to come.


***

Filming in
California // New York // Minnesota
(will travel anywhere for dope people)
We have the sweetest couples!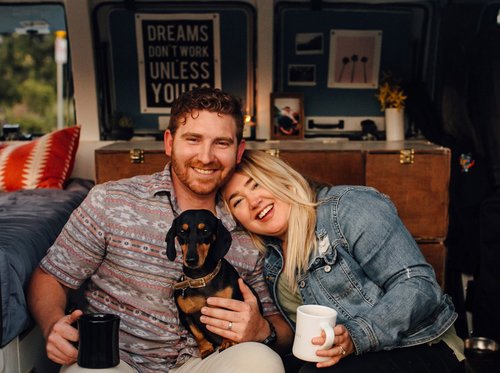 We're Natalie and Nick (and our side-pup, Peaches!)
When we first started our business, we were living & traveling out of our converted camper-van. After calling our van home for over 2 years, we recently made the change of living in a home part-time in Minnesota! We are still constantly traveling, but we wouldn't have it any other way. :)